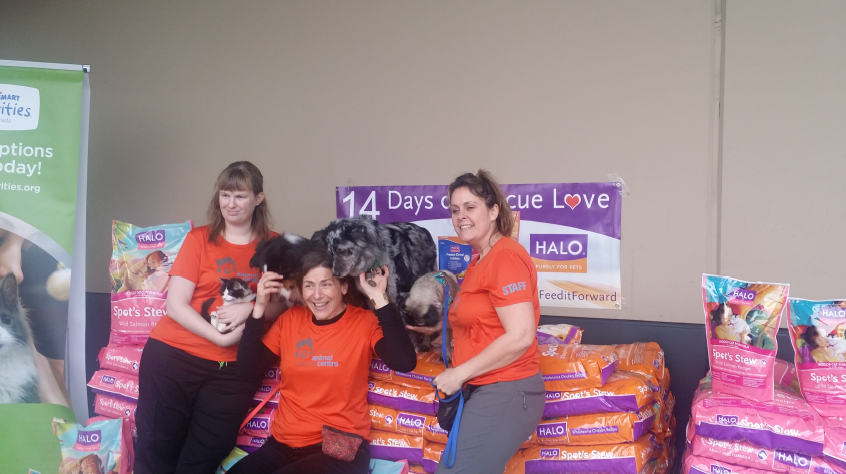 The City of Surrey Animal Resource Centre in British Columbia is a municipal animal shelter that cares for all domestic animals and occassionally livestock in the City of Surrey. Animals come into their care typically when found running at large and are housed at the facility throughout a stray hold period in hopes that their owners will contact the shelter.
When you choose Halo pet food, made from natural, whole food ingredients, your pet won't be the only one with a radiant coat, clear eyes and renewed energy. Halo feeds it forward, donating over 1.5 million bowls of food annually. As always, Halo will donate a bowl to a shelter every time YOU buy.
Halo is proud to partner with Freekibble.com and GreaterGood.org to achieve noticeable results for shelter pets together.
Here is a recent report from Surrey Animal Resource Centre: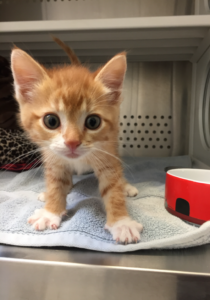 "This year we launched our foster program for moms and kittens. The Halo Food donation has been a lifesaver, allowing us to have just one food type to send with the foster homes, and being an all-life stages food no transition was needed. Since these fosters are out of the shelter for up to 9 weeks, it would have been
a challenge to find enough of one food to send with the foster, and then transition the animals again when they arrive back for adoption. Our fosters are able to exclusively feed the Halo Salmon food, and the kibble is a great size for when the kittens start to wean. It also appeals to our adopters as Halo is readily available at PetSmart Canada and is a food they can feel happy continuing to feed their new family member.
This grant is fantastic and really came at a great time for us, as we had just transitioned staff over at the shelter, and were (and still are) just building our programs. We really appreciate the food from Halo, and the support from PetSmart." 
Thank you Surrey Animal Resource Centre for making a noticeable difference for pets in your community!