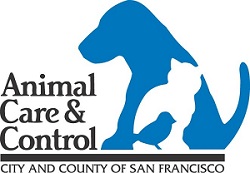 Dolce Vita V. of San Francisco, CA wrote this review of the San Francisco Animal Care & Control:
It was love at first sight with our new puggle who was at SFACC. The process was easy, fast (because we had our paper work, our other puggle met his new little sister and we all passed the test) and the staff were loving and caring.
I was mostly impressed with the following:
Volunteers: When we met our new baby, she was being walked by a volunteer. After we adopted her, she had to get spayed so she couldn't come home until after her surgery. We had a play date with her over the weekend. As we're getting out of the car, we see her being walked by a volunteer. So, it's nice to know that the dogs are not locked up in the their rooms all day without being walked or getting sunshine and fresh air. Some volunteers even spend time sitting outside with the dogs, petting them and giving love. These actions really touched me and I appreciate their commitment and time.
Quality of products: The dogs are given the best! They are fed HALO dog food!!!! and they're also given a good quality of Advantage that is mostly only sold at a vet clinics not over the counter.
For $ 135.00, I not only got the sweetest puggle but for that great price in saving life it included: adoption fee's, spayed, Advantage, Microchip and all vaccinations!
I'm now a fan of the ACC! I just wished they allowed for people to post pictures of the pets that were adopted so we can share how they are doing after leaving ACC.
Thank you Dolce for your review and commitment to animal rescue and sharing your story! Halo is proud to join Pet Food Express to feed every dog and cat at San Francisco Animal Care & Control.