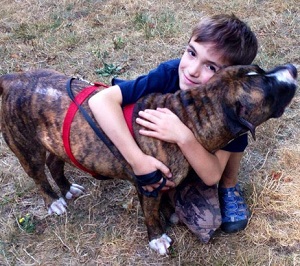 In an incredible act of intuition and heroism, a pit bull named Hades dragged an 8-year-old boy to safety from an angry swarm of bees.
According to Fox 12 in Oregon City, Ore., a group of neighborhood kids were playing near a creek when one child stepped into a rotten log. They soon discovered the log contained a bees nest….and the bees weren't happy to be disturbed.
The bees swarmed around the children, stinging each of them multiple times. All of the kids but one were able to run up the embankment to safety.
Click here to read the complete story.