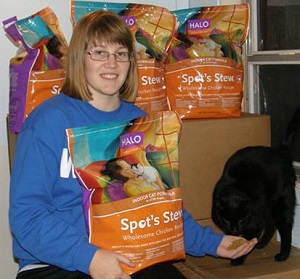 Inspired by her late grandparents' love of animals, one teenager in Illinois is finding innovative ways to help her local cat rescue.
Sabrina Hoagland's grandparents, Diann and Butch Hoagland, were passionate about giving back to the community and, like Sabrina, loved animals.
Although Diann passed away in 2010 and Butch in 2014, they made a lasting impression on their granddaughter.
The 17-year-old began volunteering for The Forever Home Feline Ranch (FHFR) in Springfield, IL because she was interested in helping to make the world safe and more humane for all living creatures.
As Sabrina became more involved in volunteering, she quickly realized the amount of work the organization puts in to helping the animals in their care and she wanted to do more.
Click here to read the complete story.