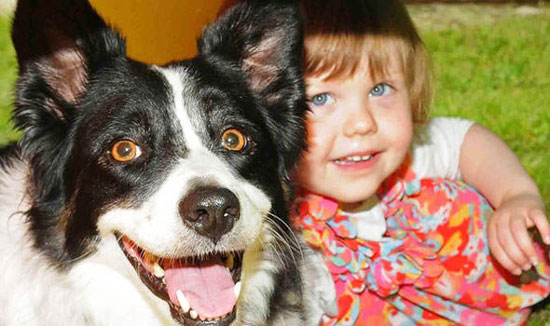 A scary aspect of cancer is that it can be easy to brush off the early warning signs and delay seeing a doctor until it's too late. Two parents in England are grateful to their collie, Bessie, for convincing them to take their toddler to a doctor without delay. Bessie may have saved the little girl's life.
According to Express, Philip Wood and his wife originally thought that their young daughter, Philippa simply had a normal bad bug this May. Then Bessie started acting strangely. Bessie "wouldn't leave Philippa's side," said Philip. "Her behavior was totally different to how she usually is."
That convinced the couple that something to take their two-year-old toddler to the doctor. "Because of the way the dog was acting, we knew there was something wrong," as Philip put it. The doctor made a quick diagnosis. The toddler had Acute Lymphoblastic Leukemia. Although the diagnosis wasn't a happy one for the parents to hear, having it made early may have saved Philippa's life.
Read more about Bessie and Philippa.