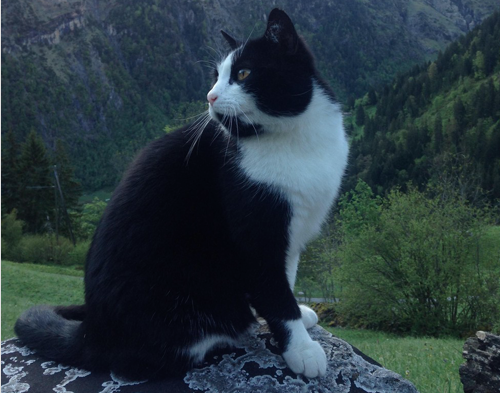 If you sprained your ankle while hiking by yourself, you might get a bit worried. If you then realized that the only trail back was closed, you'd probably get a little scared. However, if you happened to be hiking near the village of Grimmelwald in Switzerland, a local cat might come to your rescue.
According to the Independent, a Hungarian hiker, sc4s2cg posted on Reddit that he was hiking in the mountains around Grimmelwald when he ran into trouble. The route that he meant to take back to the village was marked as closed. With his ankle sprained, the hiker wasn't sure of a good alternate route.
Then he spotted a cat. Thinking that this might be something to share with his family back home, the hiker began videotaping the encounter. When he shared the story and video on Reddit, he added English subtitles to the adorable video.
Read more about the Swiss cat and the Hungarian hiker.