We all hope that our twilight years will find us living in a place where people love us and care for us with dignity and compassion. It's only logical to assume that dogs might share that hope for their own golden years. Unfortunately, for three senior dogs they found themselves, like so many others, searching for new homes through no fault of their own. Luckily all three dogs — Troy, Shasta, and Luke — found themselves at the Humane Society of Central Oregon (HSCO). HSCO is great place for any animal in need of a new forever home. In the words of Lynne Ouchida at HSCO, "Sometimes it takes awhile to find a forever home, but HSCO never gives up on our seniors."
Another reason for Troy, Shasta, and Luke to be grateful is because HSCO receives a regular grant of nutritious Halo food through Halo's partnership with Greater Good and Freekibble.com, made possible by your trivia answers! Lynne noted, their "senior animals truly benefit from the good nutrition that their bodies need and require." Another benefit, aside from the nutrition is the taste. She told us about Luke, who at 14, had lost some of his sense of smell, however he "loved eating Halo dog food." Halo is committed to helping shelter animals of all ages have their best chance at finding a loving forever home. A good diet in the shelter is important for that because, like with people, it's hard for animals to be on their best behavior if they're not eating nutritious food. As the official pet food sponsor of Freekibble.com, we give away more than 1.5 million bowls a year to help nourish shelter pets and help them put their best paw forward as they search for forever homes.
Troy came to HSCO in Bend, Oregon when he was 12 years old. His owner was moving and, despite having Troy since he was a puppy, the owner couldn't take the Labrador Retriever-Blue Heeler mix dog with him. "It broke the hearts of HSCO staff and volunteers to see this guy alone and scared in the shelter…Troy seemed lost," Lynne shared. He quickly became a volunteer favorite though because, in Lynne's words, he was "easy going and eager to please." He was adopted out to one family, but returned because he didn't fit in well with the family's other dog and cat. After another 20 days at the shelter, including a special video to show him off, Troy finally found his forever home. "This time," Lynne wrote, "it was a perfect match and Troy is living a life of love and adventures."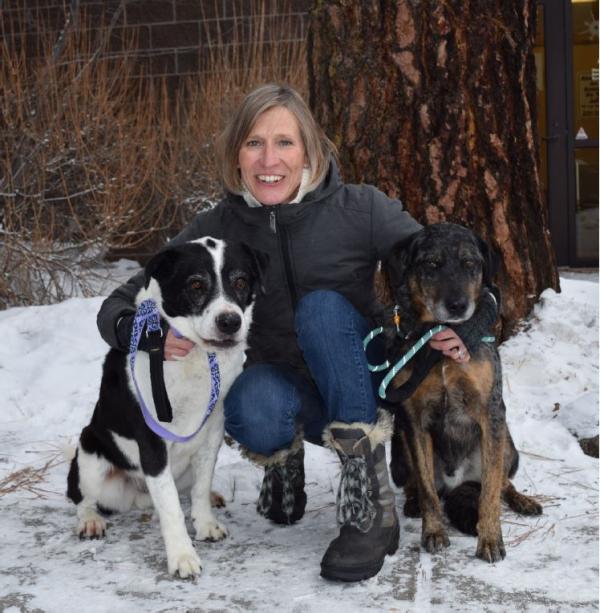 Shasta was a year younger than Troy, but still a senior when she was first surrendered to HSCO. Like Troy though, she also "was a repeat guest at HSCO," according to Lynne. Shasta first came to HSCO when someone who had owned her for four months realized that their own health and finances meant that they could not care for the Coonhound. She had previously belonged to a friend of that individual who kept her as an outdoor-only hunting dog. Even though she was a senior, Shasta had a lot of energy and, what the HSCO team saw as "a young spirit." Because she had such a high prey drive, Shasta needed a lot of time. It took her nearly three months before a staff member's friend fell in love with Shasta and adopted her. Shasta is now "the light of their life" and loves playing with the friend's young boy and other dog. It may have taken her longer than the average HSCO dog, but Shasta finally got her happily ever after.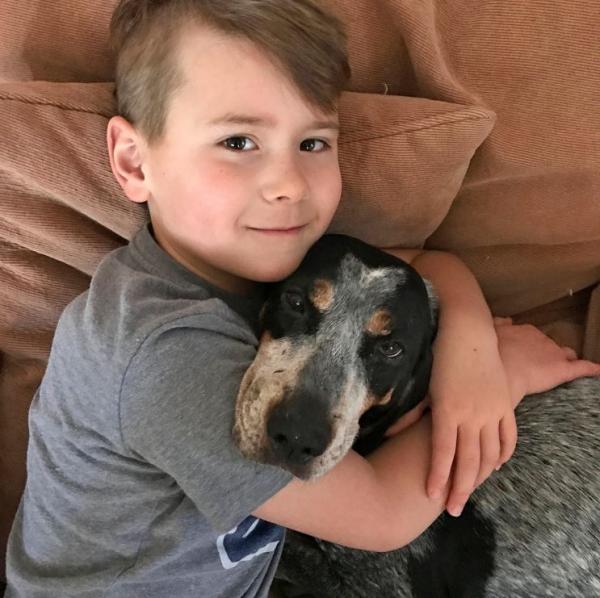 Luke was the oldest of the three dogs when he came to HSCO. He was 14 when his owner died and the family surrendered him to HSCO because they couldn't keep him. The Chihuahua mix had "lots of personality," as Lynne put it, but "arrived confused and missing his owner." The team at HSCO immediately got to work helping Luke feel comfortable and even improving his behavior. It took some time, but they succeeded in helping the bewildered dog. "After three weeks of behavior modification and lots of love and positive reinforcement, Luke began to trust and love again," Lynne wrote. A mother and daughter came to HSCO to meet Luke. When Luke saw them, Lynne said that he "lit up like a puppy." Clearly, he was in love. The pair adopted Luke in part because they believed that "they could give Luke a wonderful home" despite his older years.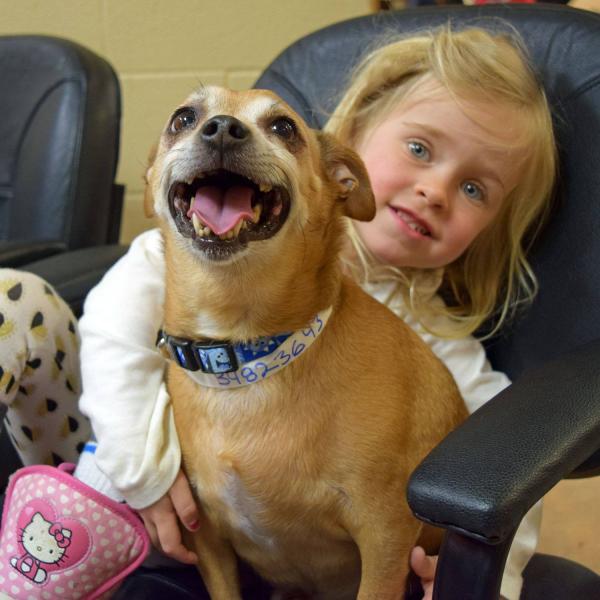 Halo knows what it's like to not give up on an animal. It's why we were founded, after all, because a family couldn't give up on a sick pet named Spot! We love the tenacity and compassion of everyone at HSCO who helped Troy, Shasta, and Luke, and so many other animals, find loving homes. HSCO cares for approximately 4,000 animals every year and we're honored to be a part of that. Thank you for making that possible.