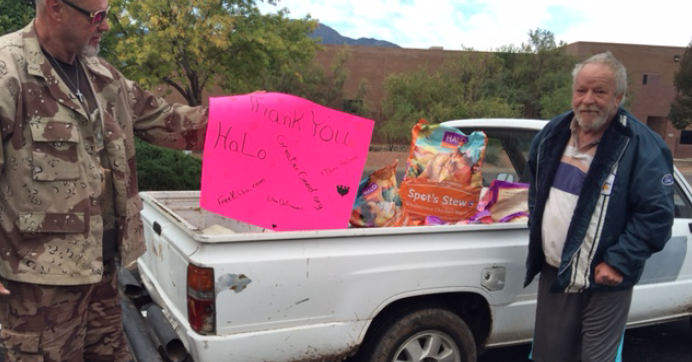 Morning Starr Animal Sanctuary's mission is to find the best homes for abandoned, abused and unwanted animals of all kinds. In addition, through their new spay/neuter clinic in Cottonwood, AZ, they are committed to providing affordable pet care solutions for dog and cat owners in their community.
Halo is proud to partner with Freekibble.com and GreaterGood.org to make a WHOLE lot of difference for shelter pets together.
Here's what Morning Starr Animal Sanctuary had to say about a recent Halo Pets donation: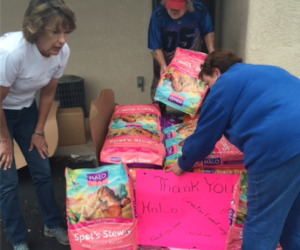 "This grant was very helpful in supporting the community by assisting with food for dogs and cats. In these hard times pet owners who love their pets have to make decisions between paying bills or feeding themselves and their pets. Many tell us that they make sure the pets eat first. We gave pet food to many disabled veterans who live on very slim means. We believe that no animal should go hungry so we supply dog and cat food from time to time to help pet owners. This grant was so helpful and the pet owners were so appreciative. They came and even helped to carry bags for pet owners who came."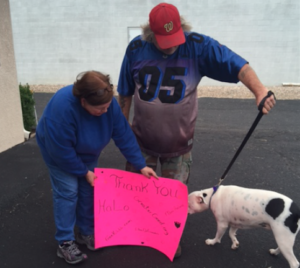 One individual who we helped was Russell, who is a disabled veteran. He was a welder in the Navy for 4 years and helped build many buildings in the Sedona area through the years. About 4 years ago he suffered a stroke, which left his right arm useless and had a limp in his left leg. He has two dogs named Khloe and Brandy. Morning Starr had spayed, vaccinated and microchipped his dogs for him. He explained that his dogs sleep with him and Brandy, his older dog, even helped him by running to a neighbor's house to let them know the Russell was not well. He stated to us that his dogs at this time were his only reason to get up in the morning. He loves them so much and though he does not travel often but when he does his dogs are always by his side. They are very sweet dogs. He is on a very limited income and it helps him so much if his dog food needs are met by other means such as this grant!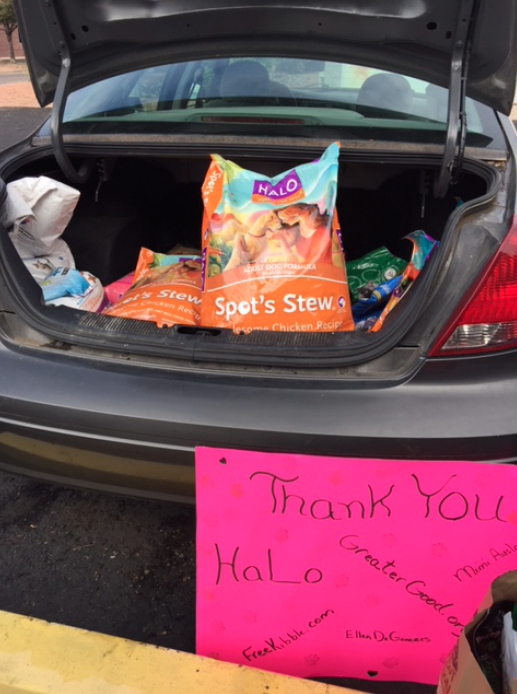 Thank you Morning Starr Animal Sanctuary for making a WHOLE lot difference for pets in your community.
When you choose Halo pet food, made from natural, whole food ingredients, your pet won't be the only one with a radiant coat, clear eyes and renewed energy. Halo feeds it forward, donating over 1.5 million bowls annually. As always, Halo will donate a bowl to a shelter every time YOU buy.