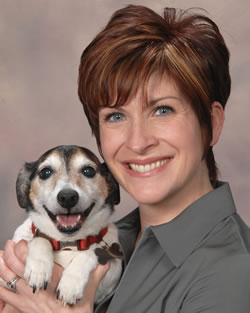 Animal shelters are filled with a huge variety of pets. Many people are quick to adopt younger dogs and older dogs are often overlooked. But remember, puppies are not for everyone—the training, playing, feeding and exercising that a new puppy requires in the first several months can feel like a full time job!
Adult dogs may be the best choice for a family who spends much of the day away from home. Shelters are overcrowded and unfortunately, older or senior dogs are among the first to be euthanized if they aren't adopted. Consider adopting a senior dog and save a life!
Dogs are considered "senior" in the last 25% of their expected lifespan. If you have a Labrador Retriever with a 10 to 13 year life expectancy—his "senior" years start around 7 ½. Similarly a Toy Poodle with a 14 to 16 year life expectancy reaches his golden years at 10 ½.
Aging varies by breed, body size and individual pet characteristics—typically larger breeds of dogs age more quickly than smaller dogs. Never had a senior dog? Halo is here to help.
Click here to read Top 10 tips for caring for senior dog.