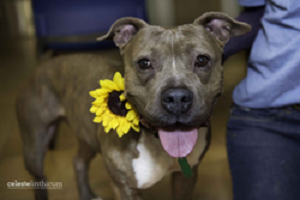 A Virginia animal shelter is showing what people who share their homes with pit bull type dogs already know: these dogs are wonderful, loving pets who are oh, so adorable, too!
Fairfax County Animal Shelter (FCAS) has embarked on a mission to showcase pit bull type dogs as they really are – loving, playful family dogs. Negative media attention and stereotypes have, sadly, given many people an uninformed view of these dogs, making them harder to adopt from shelters.
One way the FCAS is doing this is by promoting photos of their adoptable pit bull type dogs in fun, happy (and cute!) settings.
Click here to read the complete story.