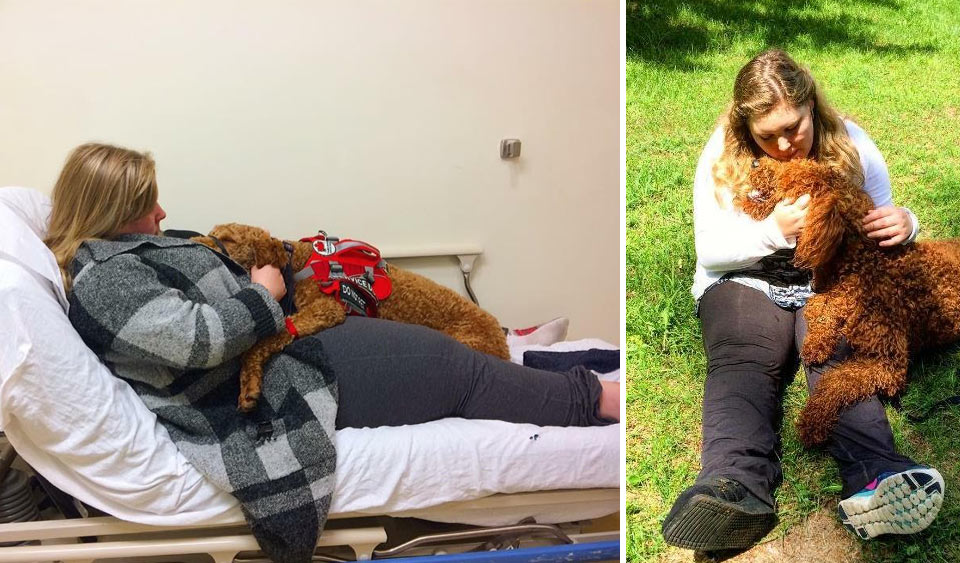 Sinead Ellis is 25 years old and lives with Parkes Weber Syndrome (PWS), a rare congenital condition. There is currently no cure for PWS. The U.S. National Library of Medicine notes that PWS causes arteries and veins to form abnormally, often causing excruciating pain and sometimes even heart failure. In addition, PWS often causes one limb to grow abnormally large compared to its match. In Sinead's case, her right leg is almost two times larger than her left leg.
Sinead deals with her condition with grace and good humor, but perhaps most life-saving has been her dog, Paddington. According to The Dodo, this sweet poodle is in training to become a certified service dog, but he's already changed Sinead's life. Paddington has already not only healed a literal hole in Sinead's right foot, but he has helped with her anxiety, balanced Sinead on walks despite her legs being different sizes, and even learned to monitor Sinead for signs of internal bleeding.
Read more about Sinead and Paddington.