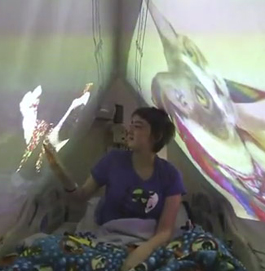 Imagine being in a hospital bed, far away from all the comforts of home, including the warm, furry reassurance of your family cat.
Maga Barzallo Sockemtickem, a 16-year-old cancer patient at the Seattle Children's Hospital, has spent months in the hospital this year. She was desperately missing her cat Merry when the hospital staff decided to do something about it.
A special team got to work, creating what they dubbed the "Cat Immersion Project." They asked hospital Facebook fans to post their favorite cat photos. The staff then used the photos – more than 3,000 – in a video they made for Maga.
Click here to read complete story.